INSPECTION PRO
Inspected Once, Inspected Right!®
Proudly Serving The Greater Fresno, CA Area
Including Clovis, Pinedale, Biola, Kerman, Rolinda, San Joaquin, Easton,
Sanger, Del Rey, Raisin City, Fowler, Parlier, Caruthers, and Selma.
Are you buying or selling a home?
You have many options when selecting a home inspector, which can make it difficult to know who to choose to suit your needs.  Inspection Pro was founded on the simple belief that everyone deserves to know as much as possible about the home they are having inspected.  An untrained eye can miss numerous signs of problems, which is why you need a true professional to help you assess any property you're considering buying or selling.
Check our Services page for a complete listing of available services, including home energy audits and warranty inspections!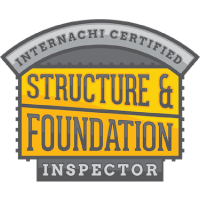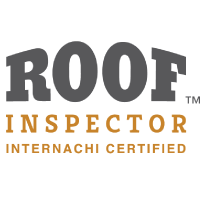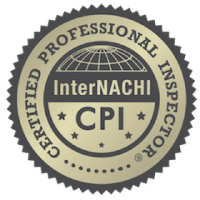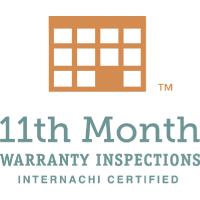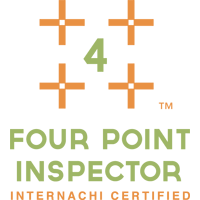 As a member of InterNACHI you can rest assured that Inspection Pro's services conform to the Home Inspection industry's highest standards.   We will search your home for all visible signs of defects, and provide you with a comprehensive report with full color images detailing all of our findings.
Looking to hire a highly-qualified professional home inspector in Clovis?
Have you purchased a home and want to make sure that it is safe for you and your family or are you thinking about selling your existing home and want to get the best price? Hiring the right home inspector in Clovis is the first step in determining the condition of your home.  At Inspection Pro, we offer myriad of home inspection services to meet the needs of the new home owner or the savvy investor.
Why choose Inspection Pro?
 In Clovis, home inspections are offered by many companies but when it comes to the quality of the work and thoroughness , no one does it better than Inspection Pro.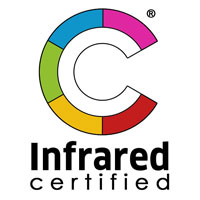 A standard portfolio of Thermal Images is included with every General Home Inspection.
As a premier provider of home inspection services we are driven to provide our customers with the most thorough and complete home inspections in Clovis.  Our professional  home inspection reports offer a multi-point perspectives that show you the defects, deficiencies and maintenance items  that may need addressing.  We have strived to gained the satisfaction of every customer we have served. Moreover, we are certified by InterNACHI so you can rest assured that the quality of work provided is top notch.
Whether you are considering purchasing a new home or putting your existing home on the market, Inspection Pro can provide you with valuable information that can help in obtaining more money towards the sale of your existing home and facilitate the decision making process when purchasing.  As previous home renovators, we have spent years fixing other's mistakes and have seen the devastation caused by such. This has given us the proper insights when inspecting homes new or old.  We utilize the most current technology to assist us during our inspections and make every attempt to see as much as we can so we can keep you informed.
Our Staff:
The name in Clovis home inspectors is Inspection Pro.  We are experienced, highly qualified and provide you with the most thorough inspection reports in the area. Our professionals are respectful, courteous and eager to ensure that you understand all the findings in your customized report.
Our Services:
The home inspection service we provide includes but is not limited to:  General Home Inspections, 4-Point Inspections (roof, HVAC, plumbing & electrical) , 11th-Month Warranty, Home Energy Audits, Mobile Home, Mold Testing and Roof inspections. What more can you need from a local provider of home inspection in Clovis?
Contact Us:
 Why settle for less and pay more for second best?
Call Inspection Pro today (559) 644-6686 or email us at allen@inspectionprofresno.com .
Inspection Pro – Your Local Clovis home inspectors!
Inspection Pro
76 W. Sierra Ave. #104
Fresno, CA 93704